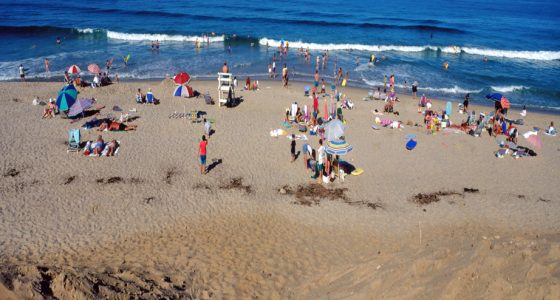 "You've got sand and water and beautiful light and you feel like you're on an island. It's just magic."
Provincetown Beaches & Parks
Endless Shores
Provincetown beaches and parks stretch for miles with many a part of the Cape Cod National Seashore. Within the National Seashore, you'll find Herring Cove Beach and Race Point Beach. Both have been called some of the best beaches on the Cape by Travel + Leisure and TripAdvisor.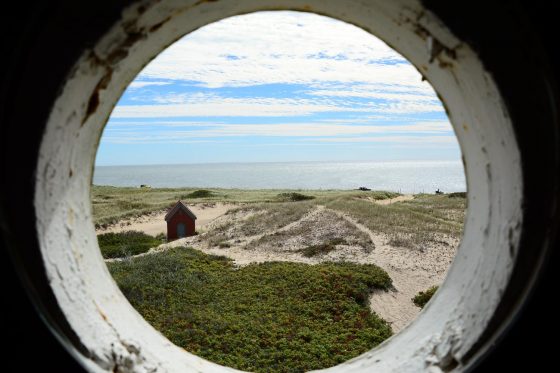 Cape Cod National Seashore Park
Cape Cod National Seashore Park encompasses much of Cape Cod and acts as a gateway to many Provincetown beaches, including Herring Cove and Race Point Beach. The park also gives access to the Province Lands Bike Trail and the Dune Shacks of Peak Hill Bars Historic District.
Cape Cod is wild and beautiful. Be Smart. Be Safe. Have Fun.
Cape Cod's waters are part of a natural and wild marine ecosystem with a rich diversity of sea life, including sharks. Seals are the major prey species for the great white shark, and as the seal population increases, the great white shark has become more numerous. There are confirmed reports of great white sharks feeding on seals close to shore. Spotter planes flying along the Outer Cape have also observed great white sharks near swimming beaches.
Be Shark Smart – get the facts!
Herring Cove Beach
Herring Cove Beach is known for its sunsets—the sun sets directly over the Atlantic, making it a Provincetown beach painting that's come to life. It was highlighted along with Race Point Beach as one of the "best beaches on the east coast" via Travel Channel. The cove is at the end of Route 6, at the tip of the Cape.
Race Point Beach
Race Point Beach separates itself from other Provincetown beaches by featuring dunes, lighthouses, and free whale watching on its beach or courtesy of the Province Lands Visitor Center's 360-degree observation deck, which is about a mile away. The beach also has dune tours.
More Race Point Beach
Dunes, Lighthouses, and Perfect Sunsets
The Race Point Lighthouse
The Race Point Lighthouse has been a Provincetown staple for over 200 years. The lighthouse is open for public tours on the first and third of every Saturday during the summer and fall seasons. The tour accepts 5 dollar donations at minimum to climb the ladder from the watch room to the lamp room. Flip-flops and pets aren't allowed.
Dog Beach & Pilgrim Bark Park
Expedia calls Provincetown one of the most dog-friendly destinations in the country. Dog Beach—the name says it all. Dog beach can be found off Commercial Street behind the west end parking lot. If dog-owners want a change of scenery, Pilgrim Bark Park is a quick drive down from Herring Cove and within range of other Provincetown beaches. The park has been open since 2008 for the sole purpose of dog freedom, recreation, and overall animal welfare. This dog-centric park prides itself on being an open and safe space for pets and pet owners. HuffPost recognizes Pilgrim Bark Park as one of the best dog parks around.

Postcards from Provincetown